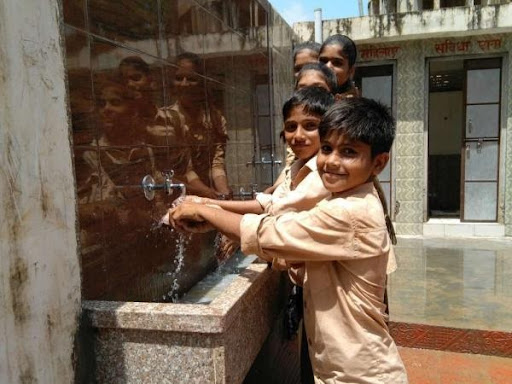 Today we are living in a catastrophe where it seems like we are witnessing a new global crisis each day. Businesses that flourish, later on, will be those that sort out a feasible way to harness these changes to address genuine human requirements—setting sustainability at the core of business methods. Now more than ever, there is a dire need for businesses to respond and act in a way that the sustainable issues congregate with business issues.
Mayur Uniquoters Limited has been a strong believer in being a part of the solution. The company surely discourses the damage it unintentionally does to the environment and therefore, it is with immense pride that Mayur Uniquoters Ltd has embarked on the journey of sustainability and joined hands to be a member of the United Nations Global Compact in 2020. We have successfully published our 1st sustainability report for this reporting cycle.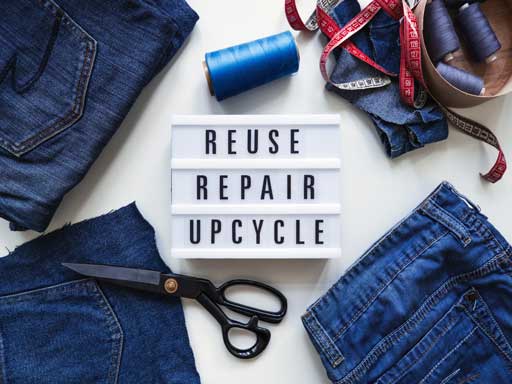 Since the foundation of Mayur in 1994, our vision and values have always spoken about how crucial it is for any individual to have good health and quality education. Our CSR team makes a constant effort to develop communities around us, from supporting government schools with infrastructure and teacher sponsorship to plantation efforts and women empowering actions. Consequently, we believe that by taking small, strategic, and specific steps towards sustainability and implementing this across our organization and our supply chain, we will be able to shift our business approach in driving positive impacts for the environment, society, and future generations to come.
Being the industry leader for our market segment in India, we also feel more responsible to drive the change so that others can get influenced and the country, as a whole, will benefit from our example. Mayur is actively present in global markets, and the transition from domestic requirements to international requirements has allowed us to gain a broader perspective of how to approach sustainability with more awareness. Working with companies like Daimler, Stellantis, Ford, MG Motors, Honda, Suzuki Motors, Mahindra & Mahindra, Maruti Suzuki, TVS, Tata Motors, Ashok Leyland, Volkswagen amongst others has given us the competence to excel in current and future trends.
Moving from CSR to a sustainable integrated approach has set the path for new product developments, operational changes, energy management activities aiming to reduce our environmental footprint, and making Mayur amongst one of the best companies in the world.
MUL has a process of identifying critical topics and key issues for developing KPIs and targets. The process includes series of internal discussions and deliberations over the topics that are relevant to the business and also the expectations and concerns of the external stakeholders with other vital aspects related to budget and resource requirements, availability, and allocation plan.
This method helps MUL in implementing its strategy, adherence to the policies, and developing action plans related to economic, environmental, and social impacts. The Company periodically re-visits the KPIs intending to assess the performance over set KPIs and re-align prioritization with wider material topics and stakeholder consultation, based on their inputs and perspectives.
MUL has undertaken various CSR initiatives, out of which the recent one that we want to highlight is the plantation drive of 5000 trees. Trees play a colossal role in our ecosystem and plantation can be one of the many ways through which we can take a step forward to combat global warming. MUL has pledged to convert the land in a nearby village, into an oxygen zone and has successfully already planted 2000 saplings in the 1st phase and will plant remaining in the 2nd phase. In the time of pollution and a pandemic like Covid-19, oxygen is one of the most crucial needs of human lives. Trees help in reducing carbon sequestration, chlorofluorocarbons, and other pollutants on the planet while decelerating the rate of global warming. This CSR initiative is supported & completely funded by our company without any financial collaborations. The key challenge faced in plantation drive is to sustain the life of plants up to three initial years from cold and heatwaves. Therefore, we have made sure to create time-bound projects with the involvement of Panchayats in respective villages, where after developing the area, we hand over the maintenance to Panchayat to take care of the same for further developments with daily monitoring.
Through plantation drives Mayur Uniquoters Limited supports SDG 13: Take urgent action to combat climate change and its impacts.
We have collaborated with the schools in a nearby village, to improve infrastructure and provide quality education to the children. Mayur believes that good education can bring positive impact and change in the society. There are so many challenges in the education

system especially in the rural areas and therefore we feel it is important to support them with our initiatives. Our CSR initiatives include constructing hygienic toilets for young girls and boys, new classrooms, science labs, providing equipment for practical knowledge, school beautification, etc.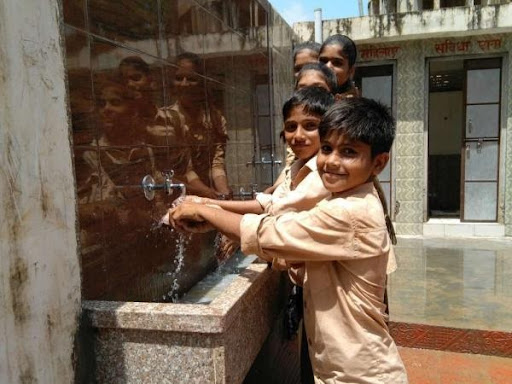 We have also provided funds for the development of schools under the Mukhya Mantri Jansahabhagita Vidyalaya Vikas Yojna, which is a scheme of the Government of Rajasthan. Not just infrastructure but MUL also focuses on enhancing quality at schools and provide scholarships. This is done by organizing training sessions for teachers along with motivation sessions for better results. We make sure we support students and their families to pay tuition. An event of BAL Mela is also organized between parents and teachers so that the rate of enrolment at schools increases. We have constructed more than 100 new classrooms & benefitted 50 thousand students. Attaining quality education for everyone indorses the certainty that education has the power and is a crucial aspect for sustainable development. This Initiative helps us attain SDG 4: Quality education. Till date more than 130 students have received scholarship of Rs. 36 lakhs. These students are utilizing the amount in their further education and special coaching. Behavioral change is the main aspect of Mayur's approach specially for teachers and students.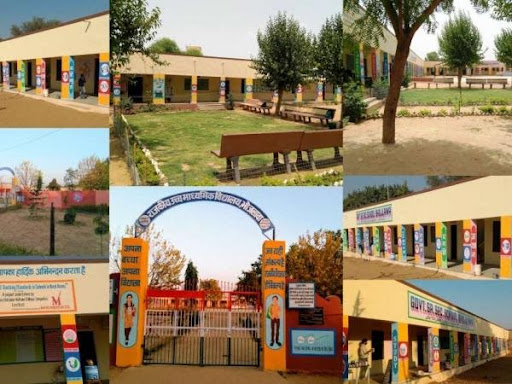 One of the major momentous CSR initiatives of MUL is to be focused on ensuring healthy lives and promote well-being of all. MUL supports SDG 3: Good health & well-being and we feel that it is integral to add this goal to CSR. Our broad objectives are to save lives, prevent premature death and disability, improve the ability of children to learn, reduce health sector costs for hospital care or economic loss to society from absenteeism. This year we were able to achieve a huge target of providing all 6 vaccines as per routine immunization to 1,883 children and 1,939 pregnant ladies from a whooping 115 villages of Phagi block in Jaipur.
Phagi block is the remotest area of Jaipur district and Mayur was able to help the medical team of Phagi area with transportation support as they provided routine immunization for children and pregnant ladies.
MUL has identified its key priority targets to strengthen its sustainability impacts. We plan on building happier schools along with expanding the oxygen zone project by planting more number of trees before 2025. Our efforts are to measure and analyze our future goals concerning all ESGs and we are currently working on implementing and integrating change. MUL's first attempt at sustainability reporting is the Communication on Progress (CoP) it submitted this year. In the future, the Company intends to adopt the Global Reporting Initiative Sustainability Reporting Standard (GRI-SRS), and has used the GRI-SRS to prepare its Communication on Progress. MUL is committed to creating and providing value to a wide range of stakeholders while maintaining a strong sense of accountability, openness, and sensitivity. The Company recognizes that the best way to ensure and sustain long-term business success is to create value for not only MUL and its shareholders, but also for two other important constituencies: people and the ecosystem. MUL believes that transacting business sustainably responsively and responsibly is vital to its values, ethics and philosophy and hence its sustainable developmental goals are merged seamlessly at both strategic and operational levels of health, safety and environment. It is important to realize that sustainability is not just a side issue and it is time to press shift and be a changemaker one step at a time.